Alberta Writer's Guild Kick-off Pub Night
Lynette Loeppky talks with Naomi K. Lewis about what it means to tell the truth in a work of creative non-fiction.
September 23, 2015
Free for WGA members
$5 cash at the door for non-members
The Rose and Crown Pub
1503 4th Street S.W.
Calgary, AB
7pm – 9pm
Details can be found by clicking here.
---
Cease Launches in Winnipeg at McNally and Robinson
June 13, 2015
Free Event
Lynette returns to her roots to celebrate the launch of Cease in Winnipeg at McNally and Robinson.
Saturday, June 13 at 7pm
McNally Robinson
1120 Grant Avenue
Grant Park in the Atrium
Winnipeg, Manitoba
---
Alberta Literary Awards Shortlist Reading
May 11, 2015
Free Event
Alberta Literary Awards finalists will read from their work at Shelf Life Books. Join Lynette and her fellow nominees for the celebration.
Monday, May 11 at 7pm
Shelf Life Books
1302 – 4 Street S.W.
Calgary, Alberta
Join the event on Facebook.
---
Incite Reading Series
March 25, 2015
Lynette Loeppky, Cathie Borrie and Kara Stanley read from their memoirs, discussed their work and answered questions at the Vancouver Writer's Festival InCite Series on March 25th, at the Vancouver Central Library.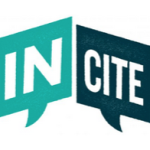 Presented by the Vancouver Writers Festival together with the Vancouver Public Library.
---
Lynette Discusses Cease on Daybreak Alberta, CBC Radio
January 25, 2015
Lynette spoke with Chris dela Torre of CBC's Daybreak Alberta about the release of Cease and the challenges of writing such a poignant and personal true story.
Listen online:  http://www.cbc.ca/daybreakalberta/episodes/2015/01/25/the-interviews-angie-abdou-lynette-loeppky/
---
Cease Launches in Calgary
January 20, 2015
The release of Cease was celebrated at Shelf Life Books.
The audience was enthusiastic and engaged. Lynette read from her memoir and discussed her work with Calgary writer and critic, Aritha van Herk.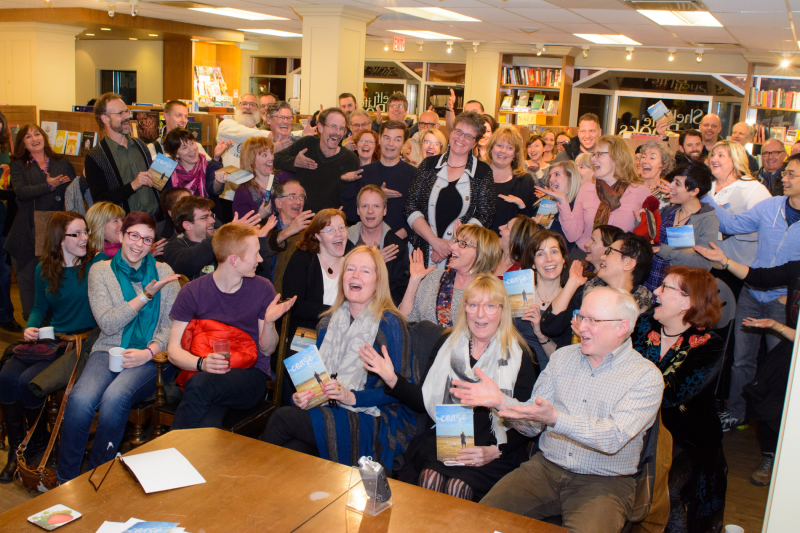 Lynette Loeppky with Aritha van Herk, Calgary writer and critic, and Randal MacNair of Oolichan Books.
_____________________________________________________________________________________
Whistler Writer's Festival
October 18, 2014
Lynette gave a reading and discussed the unique challenges of writing non-fiction with fellow authors Bruce Grierson, Arno Kopecky and Nancy Routley.